Physiology in Corn
Nitrogen Use by the Corn Plant - Room for Improvement
The proper management of fertilizer N remains a crucial aspect for optimal corn productivity, as too little N can seriously decrease yields, while too much N is economically costly and environmentally damaging. This presentation will summarize some of my laboratory's recent findings on corn N use including: the optimal rate needed, the variability in response within individual fields, and genetic differences in N use. Our findings from a series of on-farm and experiment stations trials across Illinois show that N rates higher than the current University of Illinois recommendations are not necessary, and refute a common reason given for over application of fertilizer N, 'to make sure that adequate N is available in case the environment is supportive of high yields'. Somewhat surprising were the relatively high yields produced without any supplemental N (generally over 100 bu/acre), and that locations with the highest yields tended to have the lowest per-bushel N requirements. When four commercial-size fields were further sampled to determine field spatial variability, we found regions in each field where the yield response to N was distinctly different from the field average, with all fields having areas of none, or minimal response, areas with quadratic response, and areas with liner response to fertilizer N. This type of in-field variability is a prerequisite for devising variable rate application technologies to apply fertilizer N in those places, and in the proper amounts, where it is most likely to achieve a positive yield response. We are currently evaluating some of these variable rate technologies. We are also studying the genetic control of nitrogen use by evaluating a diverse group of corn germplasm (which includes inbreds, commercial, experimental, historic, exotic, and tropical materials) for traits associated with nitrogen use efficiency (NUE). Although lower in magnitude than the whole group, we did observe variation in NUE among the commercial hybrids that was primarily a reflection of differences in their utilization of N, rather than their N uptake. The diversity hybrids, on the other hand, exhibited a much larger range in their overall NUE (four-fold), with some hybrids exhibiting excellent N uptake and others high N utilization. We are hopeful that identifying and characterizing the genes involved in NUE, and incorporating as many of them as possible into elite materials, will allow for the development of high-yielding materials under lower rates of applied N.

Fred Below Professor of Plant Physiology
University of Illinois
fbelow@uiuc.edu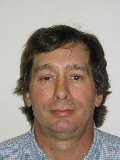 Biography: Dr. Fred E. Below is a Professor of Plant Physiology in the Department of Crop Sciences at the University of Illinois. He received his B.S. in Agricultural Sciences, and his M.S. and Ph.D. in Agronomy, all from the University of Illinois. Dr. Below's research focuses on the physiology and biochemistry of crop productivity. He is currently working on understanding the role of nitrogen on the growth, development, and yield of crop plants. This research utilizes a variety of approaches including tissue culture, hydroponics, and field studies, both on-campus and on-farm.