Indiana Weed Management Issues in 2004
Glyphosate Resistance in Crops and Weeds - Issues to Consider for 2005?
Glyphosate-resistant (aka Roundup Ready) crops are now grown on 11% of corn and 81% of soybean acres in the US. This could continue to increase as Bt and Roundup Ready genes are stacked into more corn hybrids. Use of glyphosate for burndown of weeds before planting and in Roundup Ready soybean and corn has placed heavy selection pressure on weeds that could develop resistance to this herbicide. Glyphosate rates used in Roundup Ready soybean have increased steadily since its introduction in 1996 suggesting that biotypes with greater tolerance have been selected for in a number of weed species. Within the North Central region, populations of field bindweed resistant to glyphosate in Indiana were reported in the 1980's and populations of horseweed resistant to glyphosate were reported in 2002. In addition, there is increasing evidence that common waterhemp and common ragweed are resistant to glyphosate in other states. This presentation will show the results of our written and field surveys documenting problem weeds in each region of Indiana and also focus on the most current research results on methods to control weeds in Roundup Ready cropping systems.

Bill Johnson Assistant Professor of Weed Science
Purdue University
wgjohnso@purdue.edu
http://www.btny.purdue.edu/Faculty/Johnson/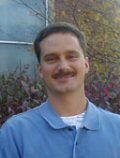 Biography: Dr. Johnson is an Assistant Professor of Weed Science in the Department of Botany and Plant Pathology at Purdue University. Dr. Johnson joined the Purdue faculty in 2002 after spending the previous 7 years in a similar position at the University of Missouri. He received his M.S. and Ph.D. from the University of Arkansas and Bachelor's degree from Western Illinois University. He has statewide responsibilities for weed science extension and research in agronomic crops. Dr. Johnson has extensive experience in applied aspects of herbicide-resistant weeds, herbicide-resistant crops and their management. Dr. Johnson is the Communications Editor for the North Central Weed Science Society (NCWSS) and an active member of the Weed Science Society of America (WSSA) and the American Society of Agronomy (ASA).