Auto-Steer
Auto Steer Opportunities for Crop Management
The Purdue GPS auto guidance study leads to the conclusion that DGPS auto guidance will be profitable for a substantial group of Corn Belt farmers in the next few years. This will primarily be growers who are now farming as many acres as they can with a given set of equipment. The initial benefit for many growers will come from being able to expand farm size with the same equipment set. A $15,000 investment in DGPS auto guidance is a relatively inexpensive way to expand equipment capacity by several hundred acres. In the longer run, as farmers become more comfortable with auto guidance technology, they will probably find a variety of spatially sensitive practices that could benefit from greater driving accuracy and repeatability. This study used controlled traffic as an example of a spatially sensitive practice, but in the Corn Belt: strip tillage, side- dressing nitrogen, and mechanical weed control may also show benefits. As with other precision agriculture technologies, the benefits of fine-tuning operations will be higher with high value crops. At current equipment prices RTK auto guidance is more profitable than foam and disk marker systems for expanding farm operations and for those with soils subject to compaction, but it is not as profitable as lightbars or DGPS auto guidance. If the price of auto guidance drops as the market matures, RTK auto guidance will likely become a competitive technology.

Jess Lowenberg-DeBoer
Professor, Agricultural Economics, and Director of the Site-Specific Management Center
Purdue University
lowenbej@purdue.edu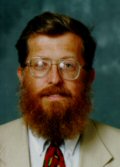 Biography: Jess Lowenberg-DeBoer is professor and extension specialist in Agricultural Economics at Purdue University. His work focuses on agricultural production economics, including soil fertility management, cropping systems, technology adoption, risk management and financing. He teaches agricultural production economics. In 2004 he became the coordinator of the nationally known Top Farmer Crop Workshop which is held each summer on the Purdue campus. His current research concentrates on precision agriculture and ranges from the farm level profitability of site specific management to the long run implications of precision farming for the structure of agriculture and for agricultural policy. Lowenberg-DeBoer has a Masters degree in Agricultural Economics from Cornell University, Ithaca, New York, and a Ph.D. in Economics from Iowa State University, Ames. He joined the Purdue faculty in 1985, dividing his time between the West Lafayette campus and Purdue activities in West Africa. He returned in 1992 from a four year tour of duty in the Republic of Niger, West Africa, where he served as economist and team leader for a Purdue University project. He brings to his research and teaching a perspective gained through private sector experience as farmer and journalist.