Use of Ethanol By-Products in Indiana
The ethanol industry is receiving considerable attention in the State of Indiana, across the productive regions of the Midwest, and within the Eastern Corn Belt. Ethanol production provides significant benefits to producers by adding value to corn, to communities through job creation, and to the state with added revenue generation and nationally in reduction of dependence on foreign oil. Corn growers, beef producers and the dairy industry stand to potentially gain the most from increased ethanol production. Proper production and utilization of distiller's by-products as a feed ingredient has the potential to significantly increase its value, mitigate any negative impact on the environment, and make Indiana's livestock industry more attractive and competitive in both the domestic and global marketplaces as the price of corn increases to meet the ethanol demand. The ethanol plants under consideration for construction will use dry grind technologies, at least initially, and will generate an estimated 1.4 to1.9 million tons of dry distiller's grains with solubles (DDGS) within the state of Indiana. Typical dietary inclusion levels of DDGS (dry matter basis) have been approximately 20% for beef and dairy, 10% for swine, and 5% for poultry. Using these inclusion levels and the Indiana livestock inventory (USDA Agricultural Statistics, 2006), Indiana could currently utilize a maximum 1.33 million tons (70 to 90.5%) of the projected DDGS production. However, there are several challenges associated with feeding DDGS and the realistic usage would be closer to 30-50% of the available supply. The challenges to adding DDGS to livestock and poultry feeds can be divided into four main areas: 1) variation in nutrient content and nutrient availability between batches (within and between plants); 2) by-product handling, storage and transportation; 3) effect on animal performance, end-product quality, and nutrient management; and 4) producer education.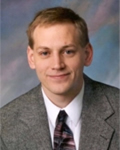 Brian Richert Swine Extension Specialist
Purdue University
brichert@purdue.edu

Dr. Richert was raised on a 150 sow farrow to finish swine farm in Southern Minnesota that also grew 500 acres of corn and soybeans. Dr. Richert received his BS in Animal Science from South Dakota State University and his MS and Ph.D. from Kansas State University in Swine Nutrition. Dr. Richert has been a Swine Extension Specialist at Purdue University since the fall of 1995 in the areas of nutrition and management. Research emphasis for Dr. Richert has been diverse in attempts to try to bring answers to pork producers on several nutrition and management issues. Recent research focus areas have been in nutrition for the young pig and sow, the effect of rearing environment on grow-finish pig performance, dietary manipulation to reduce nutrient excretion and odor from swine manure and facilities, the utilization of specialty grains and by-products (rendered by-products, DDGS, etc.) in swine production, and the optimal use of Paylean in grow-finish pigs.