P and K Management Strategies for Optimal Alfalfa Production
Fertilization with phosphorus (P) and potassium (K) is essential to maintain alfalfa productivity. Our objective was to examine how P and K fertilizer influenced alfalfa yield and yield components, plant persistence, and root physiology. Replicate plots of P (0, 50, 100, 150 lbs P2O5/acre) and K (0, 100, 200, 300, 400 lbs K2O/acre) treatments were arranged in a factorial design. Forage harvests occurred four times annually between 1998 and 2005 and yield, mass per shoot, and shoots per area were determined. Roots were dug in May and December of each year to estimate plant populations and determine whether plants were dying during "summer" (May to December) or during "winter" (December to May). Roots were analyzed for starch, sugar, amino acid, and protein concentrations. Total annual yield increased with application of P and K, but K application did not increase first harvest yield. Yield increases were due to greater mass per shoot, whereas stems/area were not related to forage yield. Plants died during summer and not during winter. Although P fertilizer increased forage yield significantly, it decreased plant populations by producing fewer but larger individual alfalfa plants. Fertilization with P alone resulted in faster stand thinning than observed in plots provided both P and K, and those left unfertilized. This rapid stand loss was associated with low concentrations of root reserves including starch, amino acids, and protein in taproots. Balanced P and K nutrition is essential to maintain stands and have high forage yield.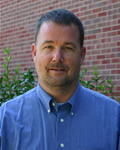 Jeff Volenec

Purdue University
jvolenec@purdue.edu


Dr. Volenec is a Professor of Agronomy at Purdue University. His research focuses on understanding alfalfa growth and stress tolerance. He teaches two course to advanced undergraduate and graduate students; Agronomy 505, Forage Management; and Agronomy 525, Crop Physiology and Ecology. He also has an Extension appointment where he answers producers forage-related questions. Dr. Volenec also serves as the Assistant Head in the Department of Agronomy, and as Chair of the Graduate Program. He obtained his B.S. degree in Agronomy at the University of Wisconsin-Madison and his M.S. and Ph.D. degrees from the University of Missouri-Columbia.