Will Bt Rootworm Corn Solve All of Our Rootworm Control Problems?
The development of transgenic Bt (Bacillus thuringiensis) corn hybrids for control of corn rootworm larvae promised to be a boon to corn producers throughout the Midwest. The success of Bt corn hybrids for control of European corn borers, which have been available commercially for a decade, established the expectation for outstanding insect control with transgenic hybrids. With the promise of excellent season-long control of corn rootworm larvae, Bt corn offered a new technology as an alternative for soil- and seed-applied insecticides. Bt corn for rootworm control was especially promising for corn producers in areas crop rotation no longer controls the variant western corn rootworm. YieldGard Rootworm corn hybrids were commercialized in 2004, and Herculex RW hybrids were commercialized in 2006. Both "brands" have also been offered as "stacked" hybrids, i.e., hybrids with a herbicide resistance trait and/or a corn borer control trait. So, how have these transgenic Bt corn hybrids for rootworm control performed thus far? How has their performance compared with the efficacy of soil- and seed-applied insecticides? Have the Bt corn hybrids for rootworm control lived up to expectations? What can we expect from these Bt corn hybrids in the future? These questions and others will be addressed, with data support, during the presentation. The importance of insect resistance management strategies will be reiterated.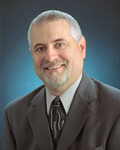 Kevin Steffey
Dr. Steffey is an Extension Specialist and Professor of Agricultural Entomology in the Department of Crop Sciences at the University of Illinois. He received his B.S. in entomology from Purdue University (1972), his M.S. in entomology from the University of Missouri (1975), and his Ph.D. in entomology from Iowa State University (1979). Dr. Steffey began his career in Illinois in 1979 and has focused his educational and applied research programs on insect management in field crops. His research has focused on management of insect pests of corn (primarily corn rootworms and European corn borer, including management with transgenic crops), soybeans (including soybean aphid), and alfalfa, and on insect surveys of agricultural systems. He is the author or co-author of more than 40 scientific publications, more than 45 invited publications (including 13 book chapters), and nearly 350 extension publications. He has given more than 120 invited professional presentations. Kevin is an active member of the Entomological Society of America (ESA). Dr. Steffey has served on several committees, was the Chair of Subsection Ea (1992–1993), and was elected as the North Central Branch representative to the Governing Board (1990–1993). He was elected as Section E representative on the Editorial Board for the Journal of Economic Entomology, and he served as Chair in 1999. He was the coordinating editor for the ESA Handbook of Corn Insects, published in 1999. Dr. Steffey was a contributing editor for American Entomologist (Postmarked: Extension, USA) from 1991 through 2001. He was President of the North Central Branch of the ESA, 1997–1998. At the annual meeting of the ESA in 1996, he was awarded the Distinguished Achievement Award for Extension Entomology. With Mike Gray, Kevin was Program Co-Chair for the national meeting of the ESA held in San Diego, CA, in December 2001. He was elected to become Vice-President Elect of the ESA in December 2001, served as Vice President from November 2002 to October 2003, and served as President of the ESA from the end of October 2003 through mid-November 2004. In April, 1998, he received the Paul A. Funk Recognition Award from the College of Agricultural, Consumer and Environmental Sciences at the University of Illinois. This is the premier award offered by the College, and it is given to only three faculty members each year.