Management of Giant Ragweed, Lambsquarters and Other Tough to Control Weeds in RR Soybeans
Giant ragweed, lambsquarters, pokeweed, poison hemlock, and marestail have become more prevalent in Roundup Ready soybeans over the past several years. A combination of factors is contributing to these changes, including tillage practices, oversimplification of herbicide programs, and a reduction in the sensitivity of certain weed populations to glyphosate. Results of OSU and Purdue research on the management of problem populations of giant ragweed and lambsquarters in Roundup Ready crops will be discussed, along with strategies for management of other problem weeds.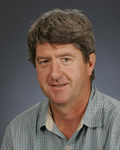 Mark Loux
Professor and Extension Specialist
Ohio State University
loux.1@osu.edu
Dr. Mark M. Loux is a Professor and Extension Specialist in weed science in the Department of Horticulture and Crop Science at The Ohio State University. Dr. Loux received his B.S. in Plant Science from the University of Delaware in 1981. He obtained his M.S. and Ph.D. in Agronomy from the University of Illinois in 1985 and 1988, respectively. Dr. Loux is responsible for weed science research and extension programs in soybeans, corn, wheat, and forages in Ohio. His research program at OSU focuses on herbicide resistance and management of weeds in reduced-tillage systems. Dr. Loux developed and is currently a co-author of the OSU/Purdue extension publication, Weed Control Guide for Ohio and Indiana, and is an active contributor to the C.O.R.N. newsletter (corn.osu.edu), a primary information delivery tool for the OSU Agronomic Crops Team.