Economic Impacts of Biofuels on Grain & Livestock Markets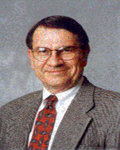 Chris A. HurtProfessor of Agricultural Economics
Purdue University
hurtc@purdue.edu


Dr. Hurt is actively involved in a position which spans teaching, research, and extension education at Purdue University. He teaches three popular courses in agricultural marketing to undergraduate students. His research focuses on market problems of family grain and livestock farms.
In extension work, Professor Hurt speaks to agriculturally related groups throughout the Midwest. Areas of expertise include: grain and livestock marketing, price outlook, farm decision making, government agricultural programs, and most recently implications of biofuels.
He has published many articles on agricultural topics and his work is widely quoted by the farm press. Requests for media interviews exceed 200 per year. His extension programming has received three state awards, as well as multiple national awards from the American Agricultural Economics Association, USDA, National Pork Producers Association, and the American Society of Agricultural Engineers.
Dr. Hurt has a rare combination of academic skills and past professional experiences which include grain merchandising; farm supply sales; and farming. These experiences make him an intense and knowledgeable educator with an appreciation for a practical and useful approach.