Lessons Learned from 40 Years of Grid-Sampling in Illinois
A grid sampling study was originated in Illinois in 1961 by Dr. Sig Melsted and Dr. Ted Peck at the University of Illinois, called the Mansfield site. This site was periodically resampled until 2002. In 1982, an additional site was sampled similarly near Thomasboro, IL, again resampled nearly every year until 2002. The data gathered from these fields helped to support the sampling strategies developed across the country, and stimulated development of site-specific sampling strategies when technology became available. Lessons learned from this data include the tendency of certain areas of fields to behave differently; evidence of small-scale variability; usefulness of zone-strategies in characterizing fields; density of grid sampling required to reveal soil P, K and pH patterns; the tendency of fields to fall back into native patterns when fertility is mined.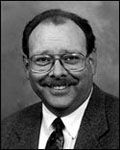 David FranzenExtension Soil Specialist
North Dakota State University
david.franzen@ndsu.edu


Worked for 18 years as agronomist/management in retail fertilizer in east- central Illinois. Joined NDSU faculty in 1994.
Research interests, site-specific agriculture, especially soil sampling strategies; nutrient calibration for numerous crops; iron deficiency chlorosis in soybean; nutrient and pest interactions.