Controlling Insects and Weeds in Wheat
Managing Insects in Wheat with Special Reference to Cereal Aphids and Barley Yellow Dwarf
Doug Johnson
Winter wheat may be attacked by a large variety of insect pests. Most of these pests do not represent a large economic risk in any given year but all can occasionally have catastrophic impact. The complex of "cereal aphids" with their ability to vector the viral agents causing Barley yellow dwarf, is a major driver of risk and pesticide use. Our goal should be to develop a management system that will reduce economic, environmental and personal risks by deploying appropriate treatments when needed.
Weed Management in Wheat
James Martin
Most weeds that occur in wheat are easily controlled, yet marestail (also known as horseweed) and cool-season annual grasses are exceptions that challenge growers in our region.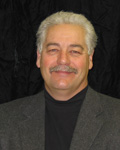 Douglas W. JohnsonExtension Professor of Entomology and UK-IPM Coordinator
University of Kentucky
djohnson@email.uky.edu
http://www.ca.uky.edu/entweb/

Dr. Johnson is Extension Professor of Entomology and UK-IPM Coordinator with the University of Kentucky. He is located on the university's Research and Education Ctr. at Princeton (Caldwell Co.) in western Kentucky. He is the only entomology faculty member not located on UK's Lexington campus. Dr. Johnson received his B.S. in Biology from the University of Central Florida, followed by an M.S. and Ph. D. in Entomology from the University of Florida. In 1996-97 he was privileged to spend a sabbatical year working on the wheat-aphid-BYD complex at Rothamsted Experiment Station in Harpenden, Hertfordshire, England. Rothamsted, if not the oldest, is among the oldest experiment stations in the world, with long term wheat experiments begun in 1843. Dr. Johnson conducts field research and develops educational programs on a wide variety of insect problems in crops, grain storage and pesticide use. One area of emphasis has been insect - plant disease - crop interactions in grain crops.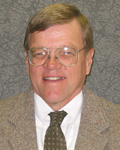 James Martin
Extension Professor of Weed Science
University of Kentucky
jamartin@email.uky.edu
Dr. Martin is an Extension Professor of Weed Science in the Department of Plant and Soil Sciences at University of Kentucky. He has been stationed at the UK Research and Education Center since 1980. He was previously employed as an Extension IPM specialist at Virginia Tech. University for approximately 2 years. He received his B.S. and M.S. from Ohio State University and Ph.D. from the University of Kentucky. He has statewide responsibilities for weed science extension. The major focus of Dr. Martin's program is managing troublesome weeds in no-tillage systems in corn, soybeans, and wheat.