Calcium & Magnesium. Controversy?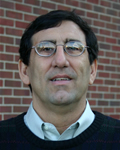 James Camberato Extension Soil Fertility Specialist
Purdue University
jcambera@purdue.edu


I am an Extension soil fertility specialist at Purdue. Most of my research over the past 2 years has focused on determining appropriate rates of N fertilization for corn. In general my research and Extension programs center on soil fertility, fertilizers, and plant nutrition.