What is New in Wheat Fertility?
The presentation will cover different sources of nitrogen, timings of application and the use of ground rigs for the use of crop sensing and simultaneous nitrogen application.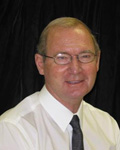 Lloyd MurdockSoils Specialist
University of Kentucky Research & Education Center
lloyd.murdock@uky.edu


I have worked as a soil specialist with the University of Kentucky since 1970. Wheat production has been one of my major programs. Most of my work in wheat production has involved tillage as well as nitrogen sources, rates, timing and the use of sensing equipment to predict nitrogen rates and timing. As far as sensing devices on wheat, I have investigated the Spad 502 chlorophyll meter, CM1000 Field Scout chlorophyll meter and the Greenseeker remote sensing device.