Hypoxia in the Gulf of Mexico: History, Hurdles, and Headway
Hypoxia (<2 mg/l of dissolved oxygen) in the shallow waters (5 to 30 m deep) of northern Gulf of Mexico has been measured annually since 1985. An EPA-commissioned panel reviewed the science since the six White House Committee on the Environment and Natural Resources (CENR) reports in 1999, a technical report on hypoxia was completed and published in December 2007, and a new Action Plan was issued in June 2008 by federal and state agency Task Force members. The 2008 Action Plan calls for 45% reductions in the discharge of both total nitrogen (N) and total phosphorus (P) to achieve desirable water quality within the Mississippi River Basin and to reduce the annual size of the Gulf hypoxic zone. Voluntary actions by farmers reduced total N discharge to the Gulf by 21% from 2001-2005, compared with 1980-1996; which represented a 70% attainment of the 2001 Action Plan goal of a 30% N discharge reduction. Yet, no decline in the annual size of the hypoxic zone was observed. The Upper Mississippi and the Ohio sub-basins account for over 80% of the annual total N and 64% of the annual total P discharge to the Gulf. Net anthropic N inputs [(fertilizer + NOx deposition + N2 fixation) – (net food +feed imports)] in these two sub-basins have been declining since about the late 1980s, while net anthropic P inputs have declined steadily since the mid-1970s. These trends of reductions in net N and P inputs indicate progress has been made. In years with spring rainfall intensity like that experienced in much of the Midwest in 2008, and the associated water and nutrient discharge to the Gulf, could mask such accomplishments and hamper Gulf ecosystem recovery. More vigilance is needed among farmers to improve nutrient use efficiency and effectiveness to help reduce costly nutrient losses from fields. Increased implementation of fertilizer BMPs, site-specific use of existing nutrient sources, consideration of enhanced efficiency sources, expanded use of precision technologies, combined with adoption of conservation practices will require greater farmer knowledge and management expertise. Increased crop yields will be needed to maximize economic returns while minimizing environmental losses of nutrients. Greater reliance on CCAs with strong nutrient management expertise could enable farmers to better meet these challenges in the future.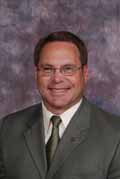 Cliff Snyder Nitrogen Program Director
International Plant Nutrition Institute
csnyder@ipni.net
http://www.ipni.net/nitrogen

Dr. Snyder is currently the Nitrogen Program Director for the International Plant Nutrition Institute (IPNI). His responsibilities are the coordination of IPNI efforts dealing with environmental issues related to nitrogen fertilizer use in agriculture in North America and internationally. Before that he was the Southeast Director with the Potash & Phosphate Institute (PPI) where he was the leader of agronomic research and education programs in 11 southeastern states. Dr. Snyder has been married to his wife, Alix, for 26 years. They have a son who is a senior at the University of Arkansas in Civil Engineering, and a daughter who is a senior in high school. He enjoys soccer, football, baseball and other sports. His hobbies include reading, and hunting and shooting sports (when time permits). He is also interested in learning to golf. He is based at Conway, Arkansas.