Planter Setup and Adjustments for Accurate Seeding of Corn and Soybean
Although tillage operations may be used to prepare a seedbed, planter operation is responsible for final correct placing of the seed for quick and uniform germination. Planter setup and adjustments can be used to at least partially compensate for the level of soil moisture, surface residue present, and general seedbed conditions at planting. Knowledge and proper planter adjustments have the potential to impact a timely start for the crop.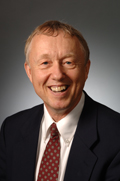 Dr. Mark HannaExtension Agricultural Engineer
Iowa State University
hmhanna@iastate.edu


Mark Hanna is an Extension Agricultural Engineer with Iowa State University. He conducts adult education and applied research with agricultural field machinery including the areas of tillage, seeding, application, harvest, and safety. He has B.S., M.S., and Ph.D. degrees in agricultural engineering from Iowa State University. Mark was raised on a crop and livestock farm in western Illinois. Current projects include pesticide and fertilizer application, equipment clean-out for identity-preserved crops, and energy efficiency of field operations. He's regularly cited as a farm equipment source in national media such as Corn-Soybean Digest and Farm Industry News. A precision nitrogen applicator design developed by a team led by Dr. Hanna was recognized as one of the ten top design innovations in the last 20 years by the American Society of Agricultural and Biological Engineers.