Review of the Season.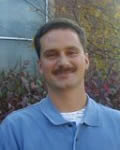 Dr. Bill JohnsonAssistant Professor of Weed Science
Purdue University
wgjohnso@purdue.edu


Dr. Johnson is a Professor of Weed Science in the Department of Botany and Plant Pathology at Purdue University. He has statewide responsibilities for weed science extension and research in agronomic crops. Dr. Johnson has extensive experience in the biology and management of weeds common to no-till systems and herbicide-resistant weeds and crops. Dr. Johnson is a past President of the North Central Weed Science Society (NCWSS) and an active member of the Weed Science Society of America (WSSA) and the American Society of Agronomy (ASA).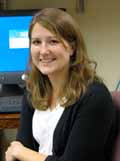 Dr. Kiersten WiseAssistant Professor
Purdue University
kawise@purdue.edu


Kiersten Wise grew up in Iowa and earned her B.S. in Plant Health and Protection from Iowa State University. She next received an M.S. in Plant Pathology from the University of Georgia. She recently completed her PhD work at North Dakota State University, where she did research and extension work for North Dakota farmers. Her research focuses on the biology and management of field crop diseases.
Dr. Christian KrupkeAssistant Professor of Entomology
Purdue University
ckrupke@purdue.edu


Dr. Christian Krupke is an Assistant Professor of Entomology at Purdue University, with a primary responsibility in field crops extension. Dr. Krupke received his B.S. from the University of Guelph, his M.S from Simon Fraser University and his Ph.D. from Washington State University in 2004. His research program at Purdue focuses on the management of key pests of field crops, primarily corn and soybeans. His main area of focus is quantifying the effects of widespread implementation of Bt strategies for the corn rootworm complex, with particular interest in evaluating and improving resistance management strategies. He also conducts research and extension programs on several other key pests of field crops, including the western bean cutworm and the soybean aphid.