Variable Rate Fertilizer Applications: Signs of Progress?
Available research suggests that most corn fields have a wide range of optimal N rates. Coming up with a system to correctly predict where to put more and where to put less has been surprisingly difficult. To date, crop color (which can be measured a variety of ways) has been the most accurate way to predict the best N rate. My opinion is that crop sensors provide the best tool for putting the right N rate in the right place. Sensors can be mounted on a fertilizer applicator for in-season applications. When they see a dark green crop, a low N rate is applied; when the crop is light green, a high rate is applied. In Missouri, sensor-based management has increased yield by 2 bushels and decreased N rate by 14 pounds over 55 demonstration fields, and is eligible for EQIP funding. I will also touch briefly on how I think variable-rate P and K can be profitable, and why past approaches have not been very successful.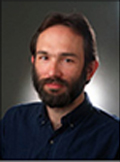 Dr. Peter Scharf Professor and Nutrient Management Specialist
University of Missouri
scharfp@missouri.edu


Peter Scharf is a Professor and Nutrient Management Specialist at the University of Missouri. His work focuses on nitrogen management, especially on how to apply the right rate and how to handle the risk of N loss.