Plant Breeding 102: New Technologies
Corn is one of the principle field crops grown in the United States with projected production of 12.9 billion bushels on 79 million harvested acres in 2009. Archaeological remains of early maize ears date back roughly 6,250 years. Farmer selection over thousands of years produced an array of land race varieties adapted to diverse production environments. Hybrid corn technology emerged in the 20th Century and farmer adoption of hybrid corn varieties was very rapid. Given the value of hybrid corn seed and the IP protection provided by hybrid cultivars, public and private research investments to enhance the crop continue to increase. These investments are generating new technologies to improve the efficiency of plant breeding as well as new traits to improve the productivity of the corn plant itself. An overview of technological advancements in corn breeding will be provided.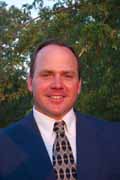 Mitch TuinstraProfessor
Purdue University
drmitch@purdue.edu

Professor Tuinstra is a native of Michigan but pursued his graduate studies at Purdue University. After completing his doctoral degree, he accepted a faculty position at Kansas State University where he worked for 10 years in plant breeding research. In 2007, he returned to the Department of Agronomy at Purdue as Professor of Plant Breeding and Genetics. He is a member of the expanding maize genetics group at Purdue and maintains an active plant breeding and genetics research program focusing on corn and sorghum genetic resources and technology development. His outreach activities include efforts to foster stronger working relationships between Purdue researchers and the private seed research sector in Indiana and the United States.