Management of Vertebrate Pests
Vertebrate Outlaws in Your Crops
Indiana has been favored with ideal growing conditions for a wide variety of crops. The generally moderate temperatures, good soils, and adequate water resources have also been ideal for an abundant population of vertebrate wildlife species. Competition for habitat and crops between farmers and wildlife has been intense, with losses on both sides. Unlike many insect and weed pests, most vertebrate wildlife species are protected by State or Federal law. Recognizing vertebrate damage to crops, identifying the culprit, developing legal control techniques, and implementing those methods as part of an overall IPM program show some parallels to crime scene investigation and criminal justice procedures. Crop damage caused by three species of vertebrate wildlife, with three different levels of legal protection will be investigated. The investigation of these crop damage crimes will include: the clues, M.O.s, "Miranda Rights", legal and illegal defense methods, developing the verdict, and implementing the sentence.

Judy Loven
State Director
USDA-APHIS Wildlife Services
loven@purdue.edu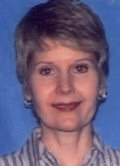 Biography: Judy S. Loven, Indiana State Director for USDA-APHIS-Wildlife Services (WS), has both a B.S. and M.S. degree in Wildlife Management from Texas A&M University. She has worked as a wildlife biologist for Wildlife Services since 1978 in Texas, California, Arizona, and currently Indiana. Since coming to Indiana in 1993, she has worked closely with Purdue University, the Purdue Cooperative Extension Service, Indiana Department of Natural Resources, Indiana State Department of Health, Indiana Board of Animal Health, Landscape and Lawncare Industry, Indiana Pest Control Association, and the Indiana Animal Damage Control Association on nuisance wildlife issues.