The USDA National Institute of Food and Agriculture provides an important link between research-based agricultural information and those individuals directly involved with the production and marketing of agricultural products in the U.S. The state Extension corn specialists listed in this document, usually located at land-grant colleges and universities , are responsible for educational programming relative to corn production and management issues within their respective states. Many of these individuals also conduct applied field research on important
NOTE: If you have questions about sweetcorn production, please contact one of the sweet corny experts.
---
Click on a state on the map image or browse through the list of states that follows.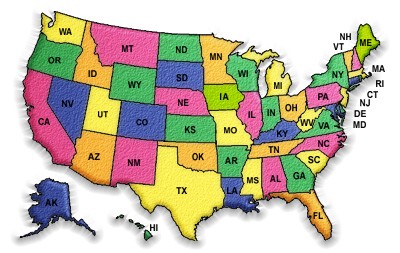 Alabama
---
Arkansas
---
Colorado
---
Delaware
---
Florida
---
Georgia
---
Illinois
---
Indiana
---
Iowa
---
Kansas
---
Kentucky
---
---
Louisiana
---
Maryland
---
Michigan
---
Minnesota
---
Mississippi
---
Missouri
---
Nebraska
---
New Jersey
---
New York
---
---
North Dakota
---
Ohio
---
Pennsylvania
---
South Carolina
---
South Dakota
---
Tennessee
---
Texas
---
Vermont
---
---
Virginia
---
Wisconsin
---